The Purpose and Advantages of Trays, Skirts & Inserts on Lifting Bags
an External Tray & Skirt
an Internal Tray
a Plastic Insert
When it comes to the optional extras that go with our wide range of lifting bags, customers may not be sure what purpose they serve and what benefits they offer. Today's blog looks at the purposes and advantages of our trays, skirts and inserts.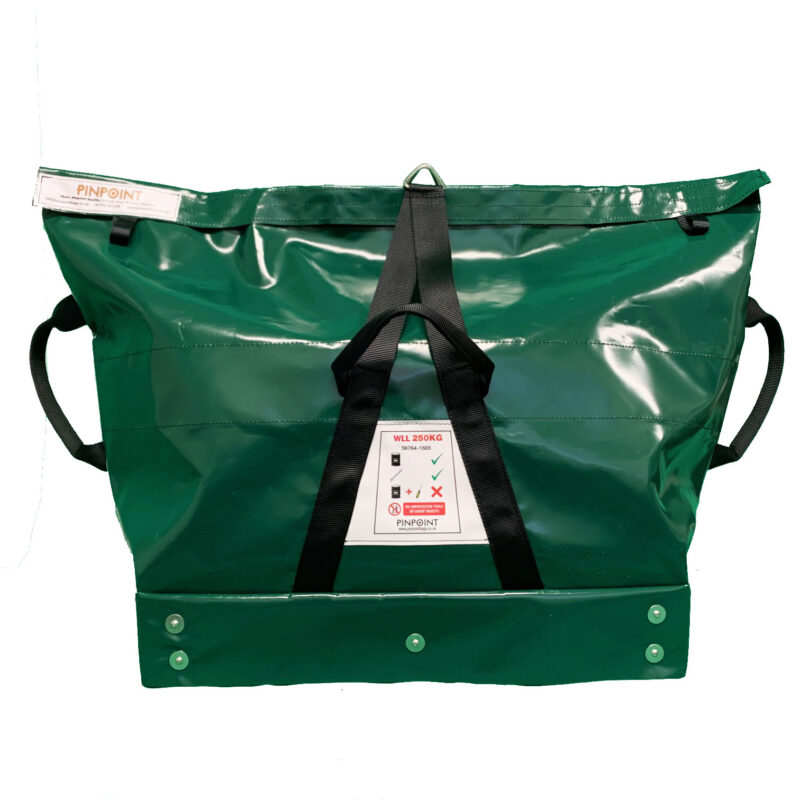 External Tray and Skirt
An external tray and skirt combination is available on almost all the bags from Pinpoint Manufacturing that have a square or rectangular base. The tray adds protection to the bottom of the bag, which helps guard it against punctures by sharp objects on the ground as it is moved around, placed, and used. Another benefit of the tray is that it adds rigidity, helping to keep the bag's shape whether it's in use or not. The tray is approximately 10cm high; however, we can adjust the height to suit customer requirements in some circumstances.
The skirt covers the top edge and side of the tray, and its primary purpose is to protect the lip of the tray from catching on objects. The tray and skirt serve to extend the lifespan of our lifting bags by protecting the bag itself as much as possible. These added protections provide a longer lifecycle and better value for our customers.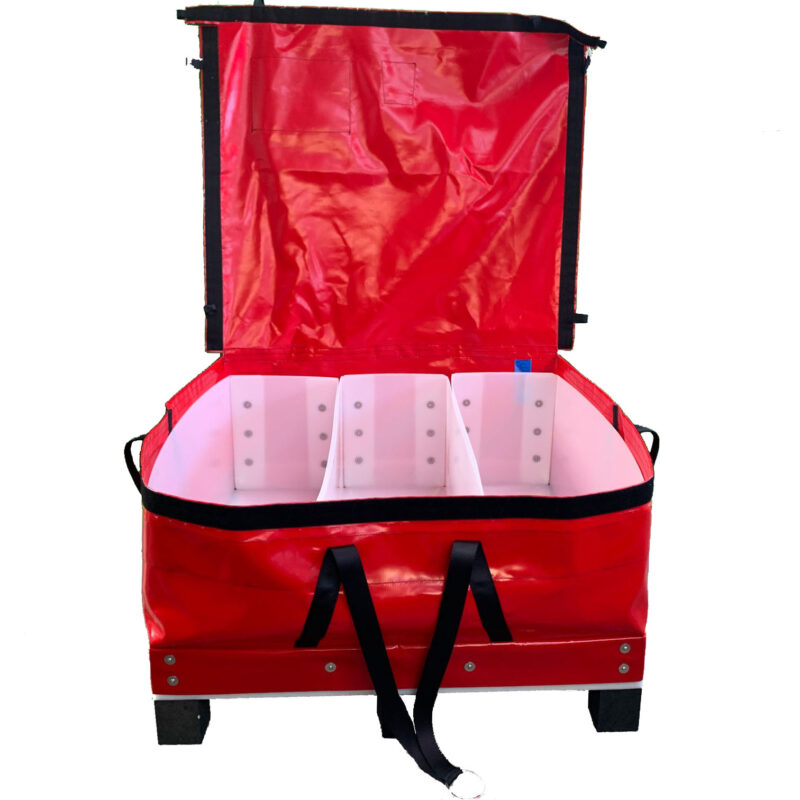 Internal Tray
Internal trays have several advantages. An internal tray helps keep the shape and rigidity to the base of our bags. The tray helps to prevent the bag from being punctured when it encounters sharp objects inside the bag. We also offer the option of adding compartments within the internal trays to help keep items inside the bag organised.
We can permanently fit the internal trays into our bags, or they are available in a fully removable version. Removable versions offer more flexibility, which can be beneficial depending on the bag's intended use.
The standard height of our internal tray is 10cm. We can adjust this height in certain circumstances to suit customer needs.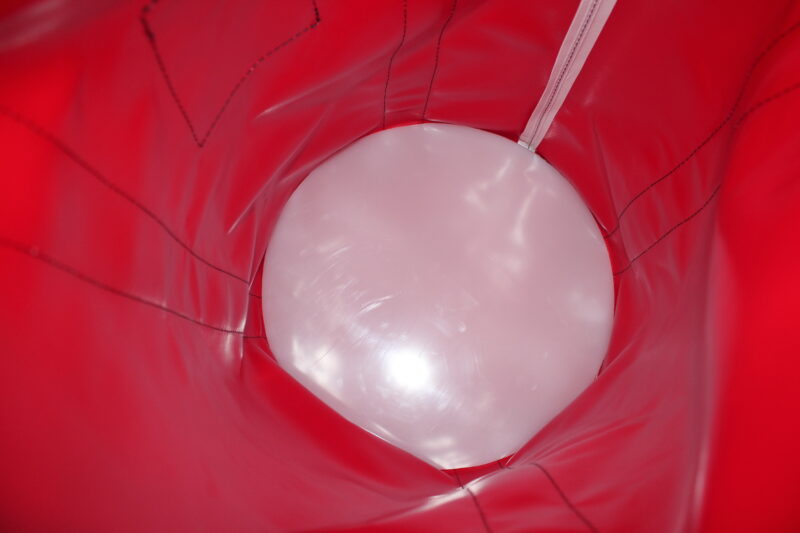 Plastic Inserts
For our bags with round bases, it is challenging and not always possible to create external bases. Instead, we offer a flat plastic 'disk' insert for our round-based bags, which provides protection and shape retention to the bag.
If you have any questions about any of our lifting bags or accessories, please contact our team for more information. We'll be delighted to answer any questions you might have and provide our expert advice on which lifting bags and accessories might be suitable for you.
We can also discuss customised options for bags or accessories designed to meet your specific requirements. Give us a call now on 01792 851 298 or email [email protected]