At Pinpoint Manufacturing, we have worked hard to design solar panel lifting bags for housing panels of different sizes when lifting and transporting. These bags keep solar panels safe and secure so that they can be lifted with ease and can be accessed quickly and simply when required. 
Let's look at our these bags and their benefits, features, and other properties.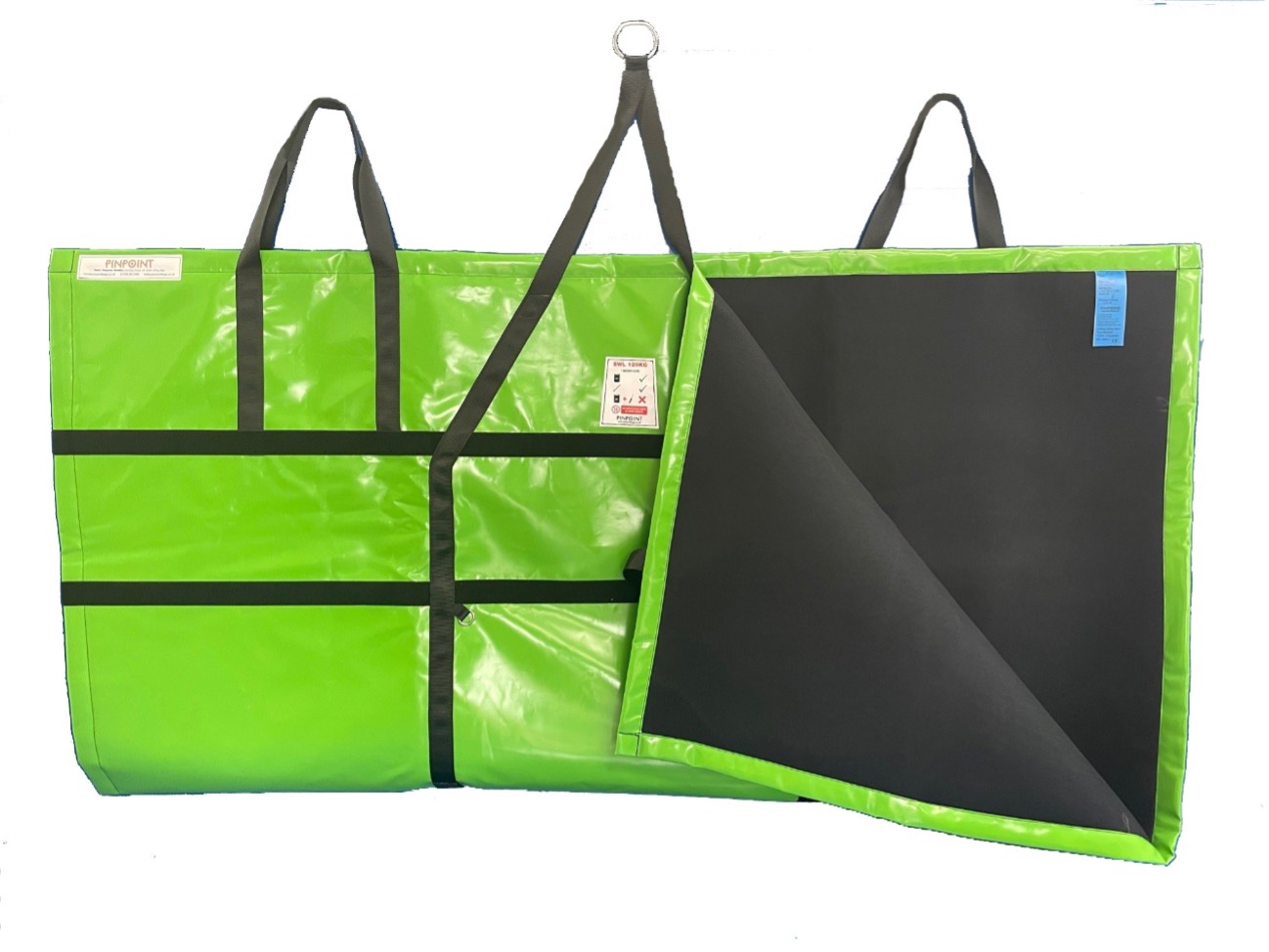 We manufacture our Solar Panel Lifting Bags from high tenacity polyester. This polyester is incredibly sturdy, robust, water-resistant, and very long-lasting. We also fit the bags with interior protective padded lining for additional safety, ensuring they also are suitable for lifting and transporting other large items such as radiators and windows.
This range of bags comes complete with robust lifting slings and a choice of marine grade quality stainless-steel lifting eyes for ease of use. The strong slings ensure balanced, safe lifting so that the solar panels won't become damaged during transport.
Our Solar Panel Lifting Bags have side and top opening for ease of access and have heavy-duty Velcro closures. We also add webbing loops to assist with opening. We use Velcro instead of zip closures because Velcro has a longer lifespan and withstands weather conditions better.
Our Solar Panel Lifting Bags come in two sizes. The SPLB bag has a length of 2200mm, a width of 100mm and a closed height of 1200mm. The SPLBXL is a larger bag with a length of 2400mm, a width of 100mm and a closed height of 1200mm.
Both bag sizes have a Working Load Limit of 120kg. All of our bags are fully certified with a marked Working Load Limit label and a unique serial number for ease of tracking. They are all provided with a Certificate of Conformity. If for any reason, you wish to limit the bag to a lower load, we can issue the bag with a lower Working Load Limit of your choice.
As with all the bags within our extensive range, Solar Panel Lifting Bags are available in a range of colours – light blue, dark blue, lime green, dark green, orange, red, silver, black, purple, and yellow. In addition to choosing a colour that suits your company's brand, we can also provide bags fitted with your company name or logo for smart branding and easy identification. If you'd like to find out more about our range of Solar Panel Lifting Bags or would like to place an order for these bags or any other bags from our broad range, our team are on hand to assist you. Get in touch by calling 01792 851 298 or emailing [email protected], and someone will get back to you as soon as possible.