At Pinpoint Manufacturing, our primary focus has always been on designing and manufacturing lifting bags that are hard-wearing, safe, secure, and easy to lift on a hoist for our customers across many different industries. Our secondary focus is making sure our bags also perform well during manual handling, as we recognise this is also something our clients want and need. We offer pallet feet on our lifting bags to ensure this is possible.
The slings are the main lifting point when hoisting and are tested and load rated to ensure maximum safety, but all bags come with additional side handles which are not load rated. We recognised the problem of moving the bags when fully loaded and not being lifted (as some of the Working Load Limits go up as high as 1000kg). We wanted to do something about this, so we brainstormed and worked in conjunction with some of our trusted clients to develop an excellent solution.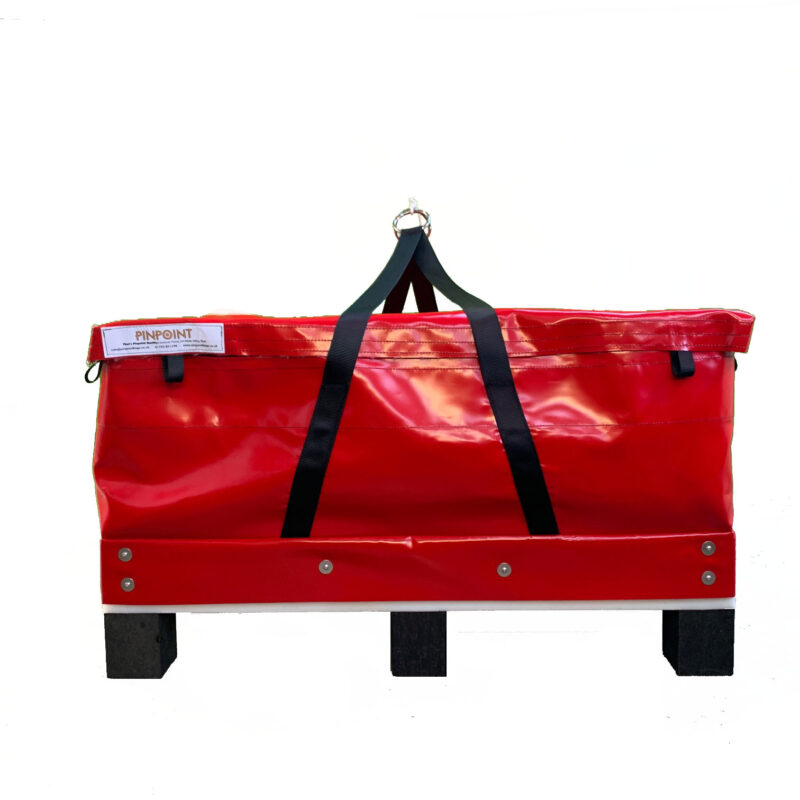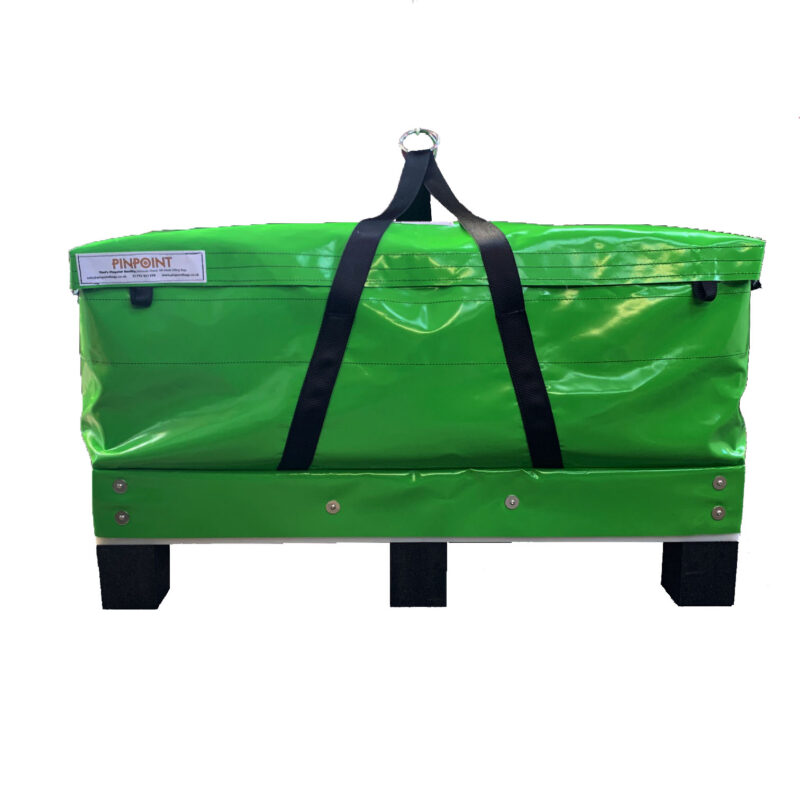 The solution we came up with, was to offer the addition of Pallet Feet on lifting bags. The feet are available on a number of the larger bags in our range. On the selected bags, we have designed their trays to include high-quality pallet style feet affixed to the bottom so that clients can manoeuvre the bags via a forklift truck as soon as they are removed from the hoist.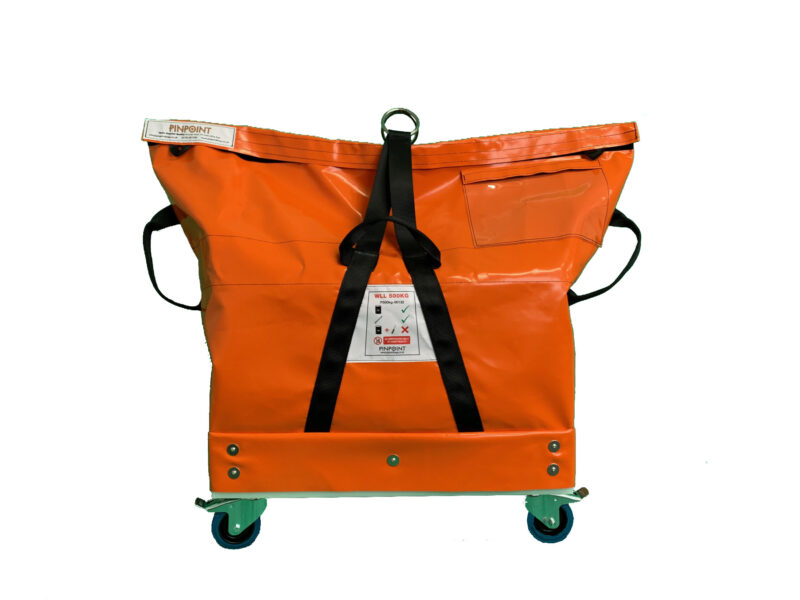 The bag can then be moved easily and safely away from the hoisting area by forklift and unloaded in a separate location. Moving the bags negates the need to unpack bags in busy areas where other equipment needs to be unloaded and used.
Another option available to clients on larger lifting bags is the addition of heavy-duty castor wheels. In this case, we fit castor wheels to the bag trays. The casters are completed with anti-slip coating and have brakes that can be engaged when the bag is not moving to keep it safe and in position. This option can be effective for many customers; however, it is not ideal for our offshore customers, where things need to be as secure as possible from moving around in potentially inclement weather conditions.
Pinpoint Manufacturing has an extensive range of more than 150 bags available to meet all requirements, no matter how large or small your project is. As well as our range of existing bags, we can work with you to create something bespoke if you need a bag that's a little different from the rest.
If you want to find out about the addition of pallet feet or caters on our lifting bags or have any questions about any aspect of our bags or their design, our team are on hand to help you. Give us a call now on 01792 851 298 or email [email protected], and someone will get back to you as soon as possible.