Our LLB or large lifting bag range is our original bag and forms the backbone of the design of all our rectangular based bags. Let's take a closer look at the range of large lifting bags and their properties.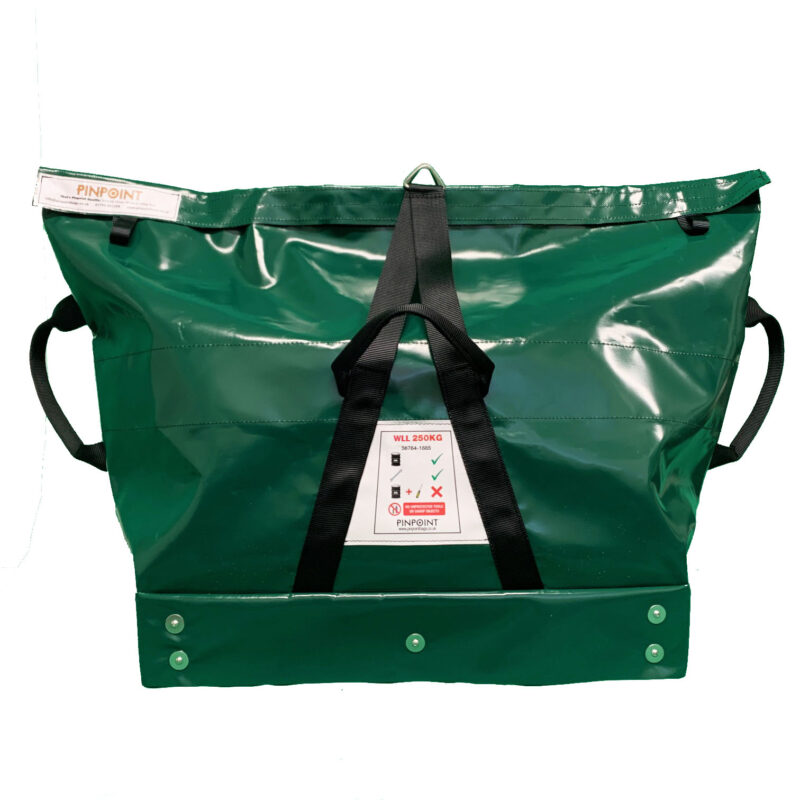 The Original LLB700 
The LLB700 is our most popular lifting bag and was the first LLB we designed and sold. It's 700mm in length, 400mm wide and has a closed height of 490mm. This bag can lift various items of different sizes and shapes but has the benefit of being stored easily when it's empty and not in use. This bag has proved itself to be incredibly useful time and time again for our customers.
The Large Lifting Bag Range
Using the LLB700 as a starting point and frame of reference, we have amended the design countless times to accommodate customers' requirements. Therefore, it is now the most extensive range of bags that we offer at Pinpoint Manufacturing.
There are numerous bag sizes within this range with many different Working Load Limits to suit various uses. Some of our bag variations can accommodate Working Load Limits of up to 1000kg; however, we can alter the Working Load Limit to a lower amount if the client requires this.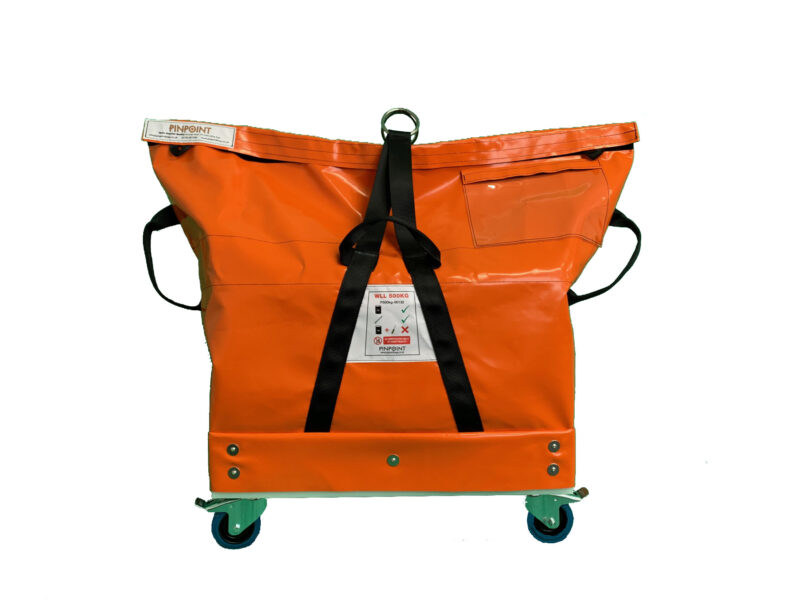 Large Lifting Bag Features 
Our large lifting bag range comes with many great features and properties to make them as easy and as safe as possible to use.
Large lifting bags have four handles so they can be moved with ease. They also have a single, heavy-duty lifting sling to make lifting and moving them simple and straightforward.
When it comes to closures, we fit our large lifting bags with double Velcro closures for maximum security. We use Velcro instead of zips as Velcro has a longer lifespan than a zip, withstands weather conditions better and is safer when hoisting than zip closures. We fit the Velcro to the inside of the flap so it can't catch on anything during the lifting process, like an externally fitted zip could. They also have additional finger grips fitted to help with easier opening when required.
This range of bags is available as a bag only, with an external tray and skirt, and with an internal tray. Customising the bags in this way makes them suitable for all our customers, no matter the intended use.
Large lifting bags are also available with other optional extras, including castor wheels or pallet feet. We're always happy to work with clients to create fully bespoke designs that perfectly suit their needs. You can browse the wide range of large lifting bags here, and if you have any questions our team are here to help. Contact us by calling 01792 851 298 or email [email protected], and a member of our team will be in touch as soon as possible.