Although we're based in the UK, Pinpoint Manufacturing is proud to work with clients across the globe. We can send our wide range of expertly manufactured bags almost anywhere, so companies worldwide can order our products. 
Being a UK-based company, most of our customer base is here in the UK. However, we have several clients in Belgium, Denmark, Germany, the Netherlands, Norway, Sweden, Ireland, Poland, France, Trinidad and Tobago, the United States of America and Taiwan.
However, we can ship to many more countries, so if you don't see your country on the list, just get in touch with our team to find the shipping options for you.
We can ship orders of all sizes and will send anything from a single bag in a parcel via a courier company to multiple pallets shipped via sea or air freight. Please note that all international shipments are DAP Incoterms.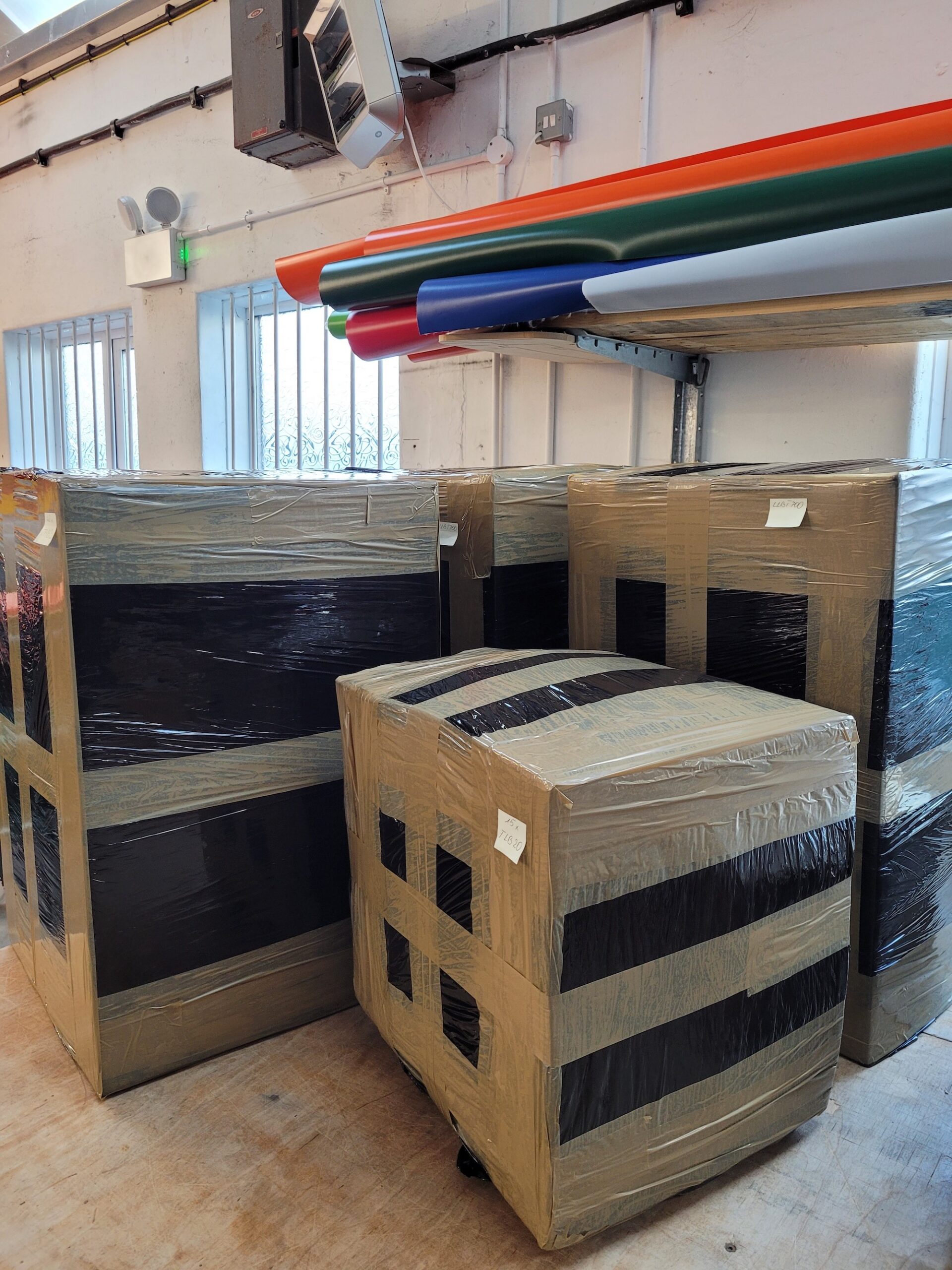 We have several courier and shipment companies that we have used for years, and we trust them to deliver orders to our customers reliably. We generally use UPS, TNT, and AT Morgan (a local business) for domestic pallet shipments, and we use Kuehne & Nagel to transport our pallets internationally.
We can also offer ex-works if a customer wishes to arrange their transport of our bags. This can be organised and agreed upon when you place an order with our team.
If you'd like to find out more about our shipping options or whether we can ship to your country, please contact our experienced team today. We have a wide range of lifting bags that are all rigorously safety tested and are issued with a Certificate of Conformity and clearly stated Working Load Limit for ultimate protection on site. To find out more, call our team on 01792 851 298 or email us at [email protected], and a team member will get back to you as soon as possible.